Style your beard
with augmented reality

.

Oneblade 360
Philips helps to improve people's health and well-being through meaningful innovation. As a technology company, they innovate for people with one consistent belief: there's always a way to make life better.
Year
2020-22
Role
UX / UI designer
Client
Philips
Agency
Freelance
The challenge
With the release of the new OneBlade 360, Philips wanted to bring a completely new shaving experience to its customers. In collaboration with the engineers in charge of designing the hardware, we worked on a AR solution to help men style their facial hair in a simple and easy way.
Finding your beard style
The first idea was to help men preview different beard styles and give some advise and guidance on how to create it. Apart from some social networks filters, it was kind of difficult to find a simple tool to try styles directly on your face, in real-time.
Creating your beard style
Once the right style is found, it's all about getting the right guidance to make it a reality. Most of the time only text or video tutorials are available online. We wanted to bring the guidance further and apply a real time filter to help men shape their style with smart guidelines.
---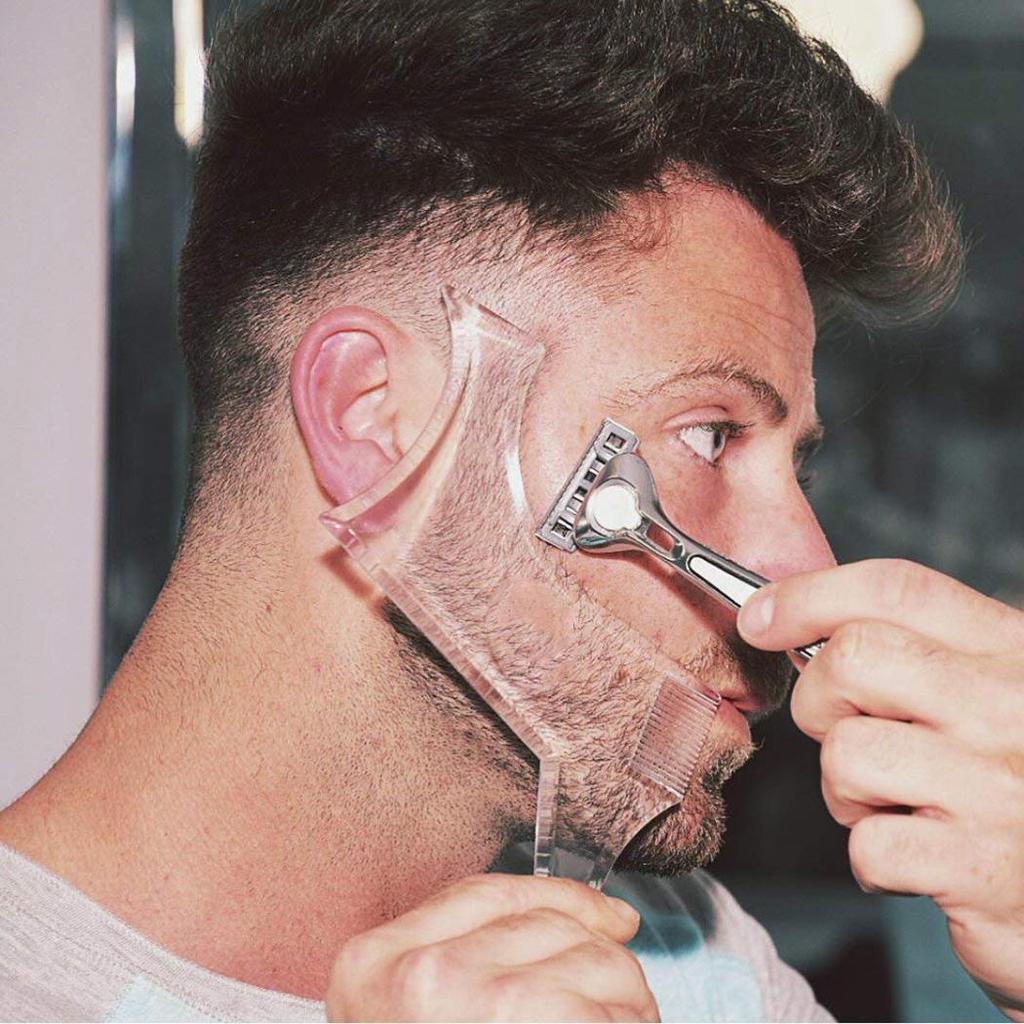 The process
Tasks
Research
Wireframing
Prototyping
Tools
Sketch
Invision
Miro
Confluence / Jira
Photoshop
Target users
OneBlade users
We started by creating a white label brand and a TestFlight prototype on iOS to launch a basic product that we promoted on social networks to validate the relevancy of the need and the quality of the filters.
AR technology
The first step was to detect the user's face with the front camera of a mobile device to apply a 3D mesh on top of it and project different beard styles. We used ARKit for iOS and ARCore for Android platforms.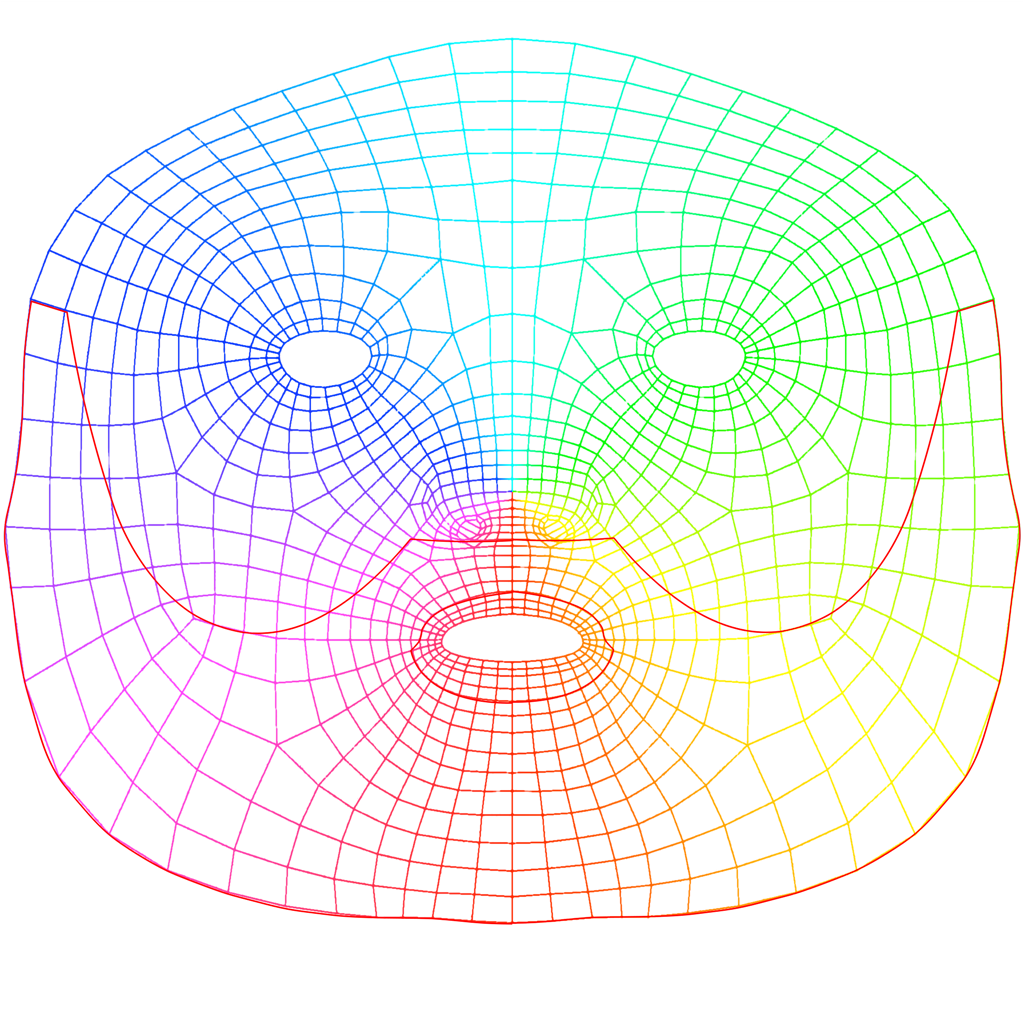 Drawing the beard styles
I used Photoshop and set up a specific brush style including random variations of direction and color to achieve a realistic render of human hair and started painting the different beard styles.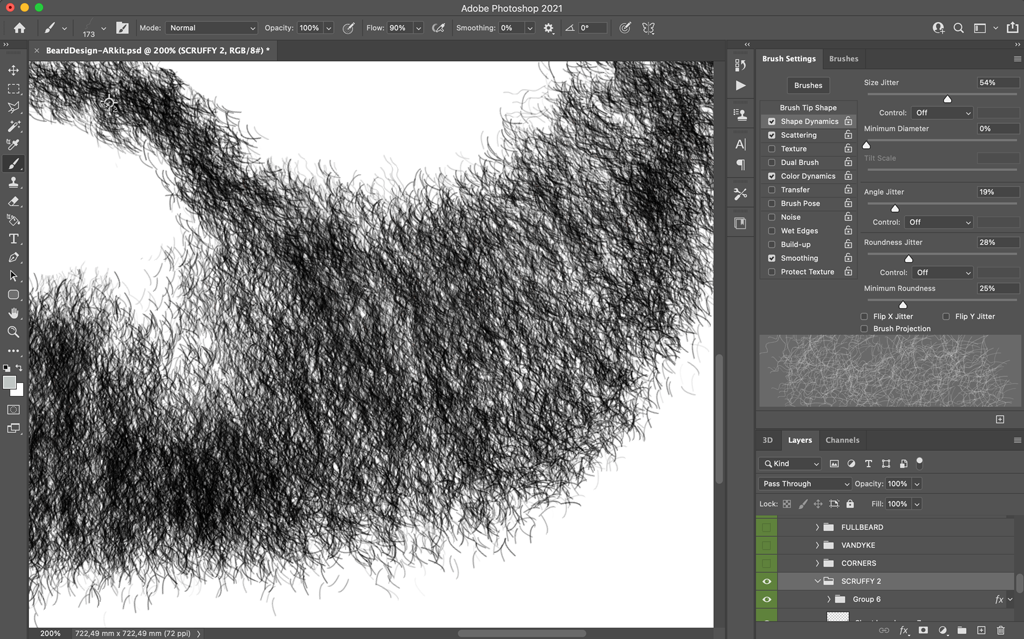 Getting feedbacks
We created a Facebook page to promote the product and invited a few people to test the Barbeo prototype. A simple TestFlight application where they could adjust and preview different beard styles in real-time. We provided them with a way to vote and give us feedbacks on the realism of each style.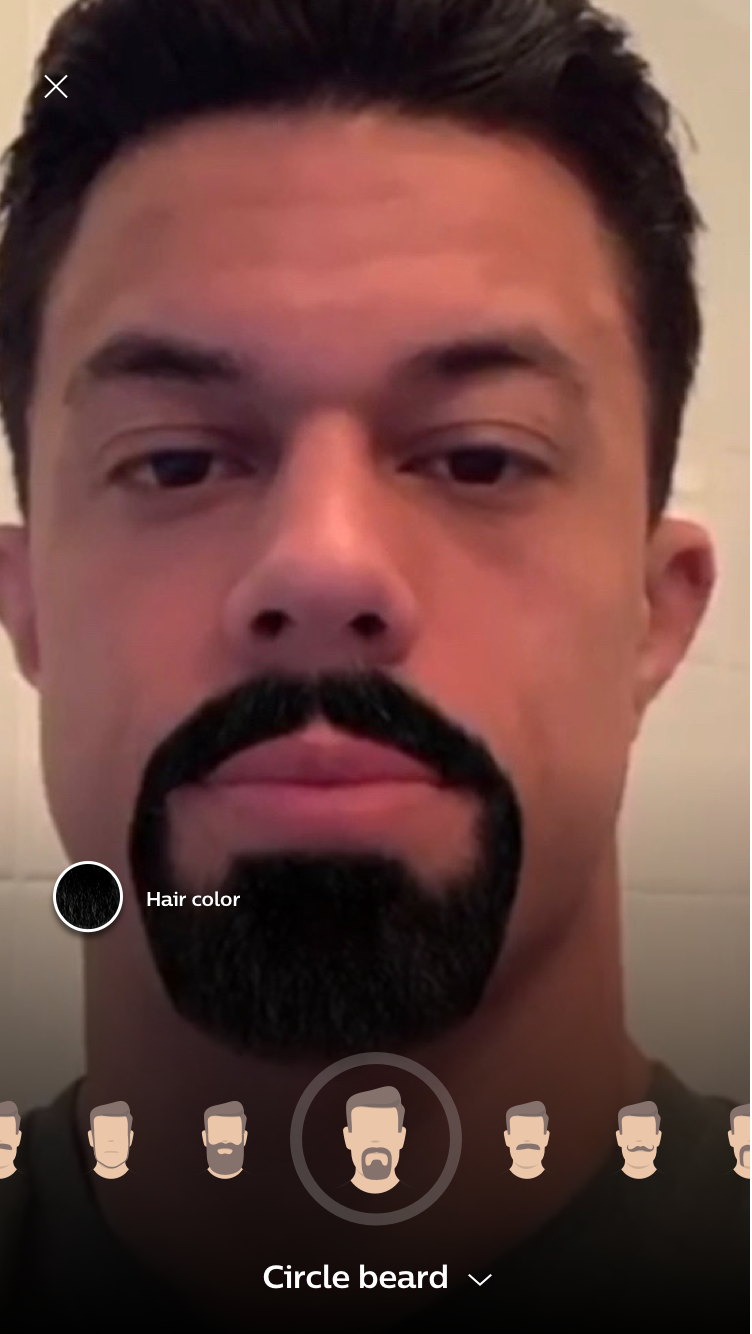 Shaving guidance
Not only could we project beard styles on the user's face, we were also able to display guidelines to provide better guidance for a unique shaving experience.
Integrating the flow
In collaboration with our team in London and different stakeholders, I worked on the validation and integration of the OneBlade features in a brand new app that let users connect different Philips devices to their mobile phone.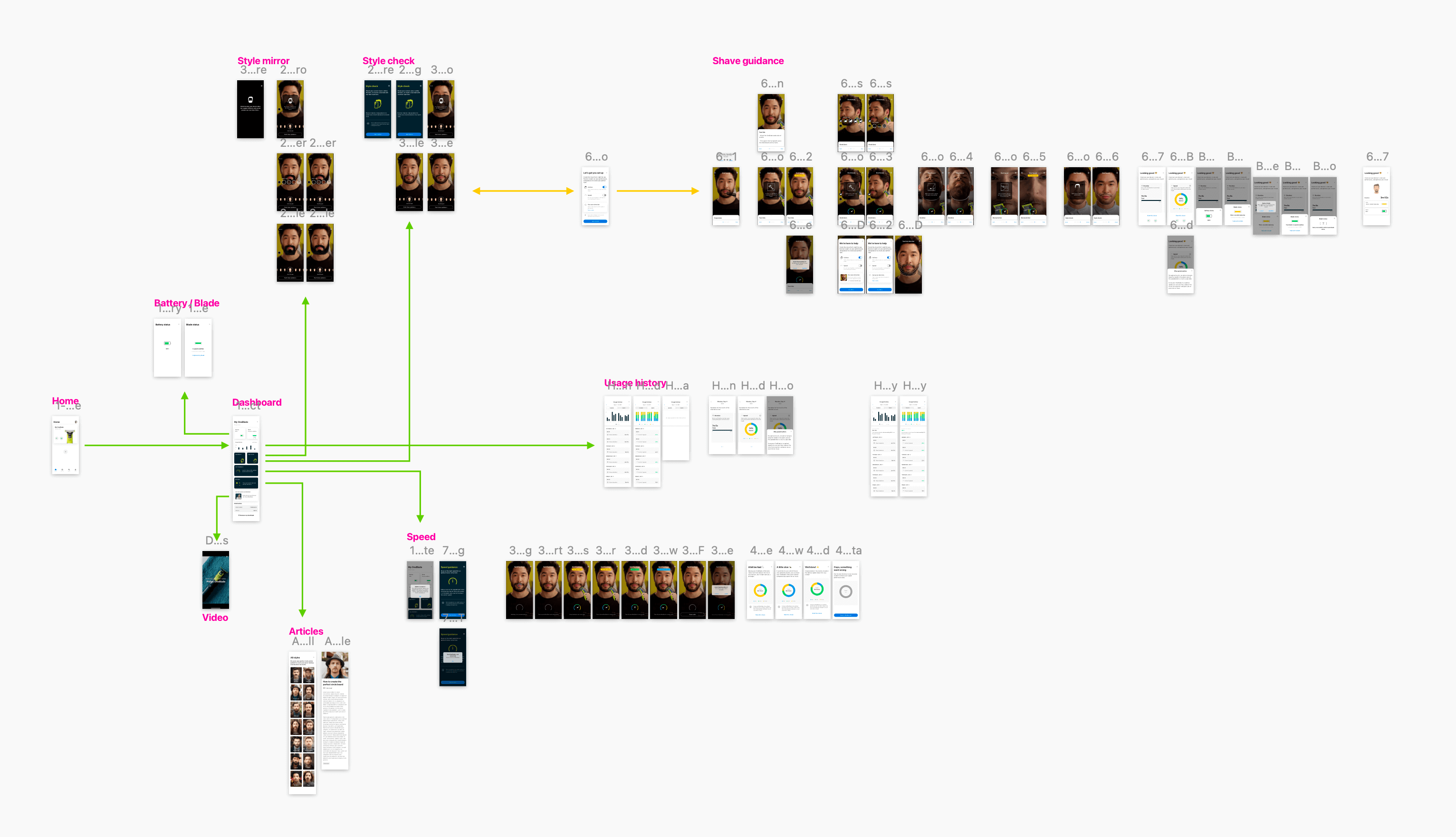 ---
The solution
A brand new shaving experience where Augmented Reality helps to choose and sculpt the perfect beard style without effort.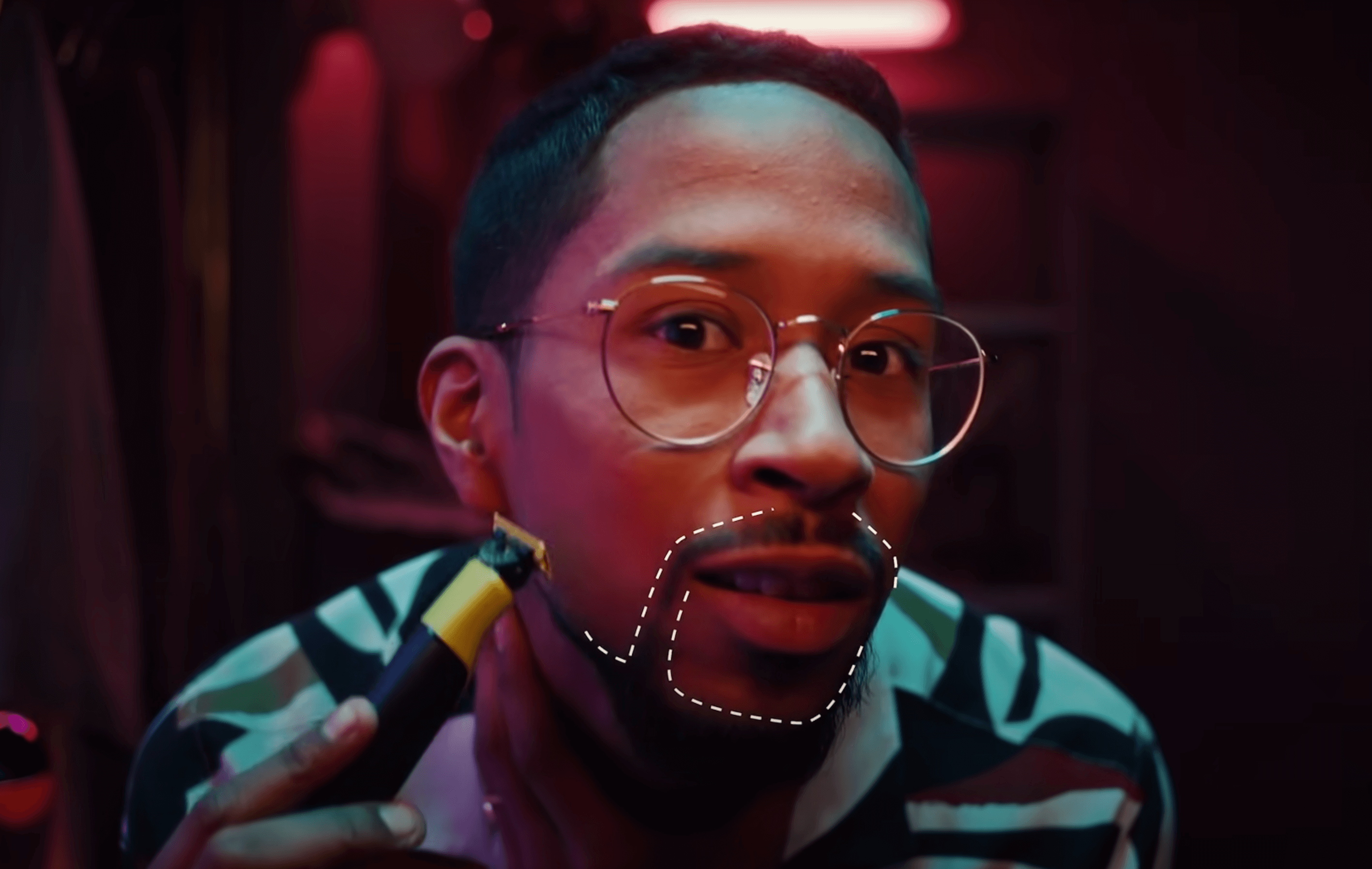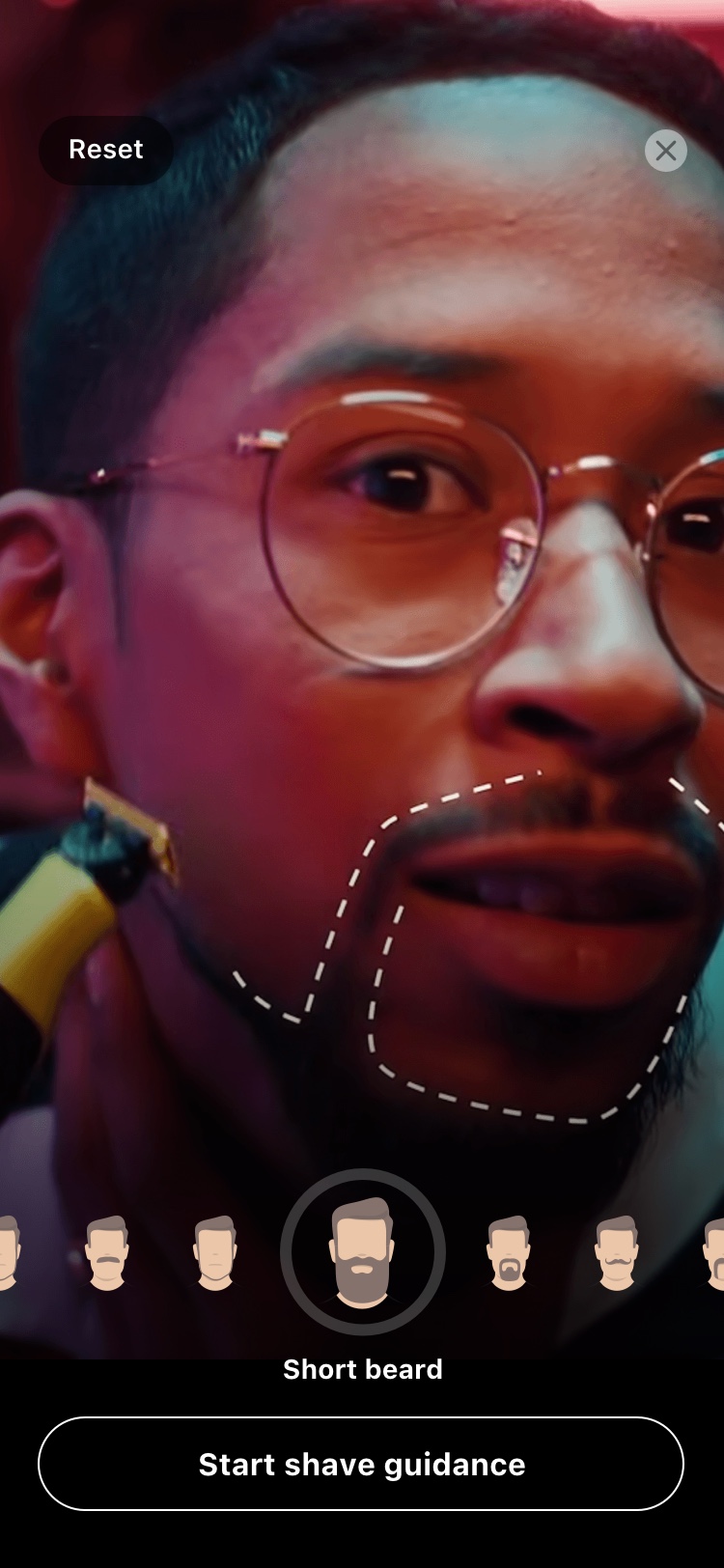 ---
---
Philips DailyCare app
The DailyCare app lets you connect your OneBlade device via bluetooth. You can then use the different features to pick a style, get guidance and monitor your shaves for optimal performances. The app also helps you keep track of your device battery level and your blade status.
---
---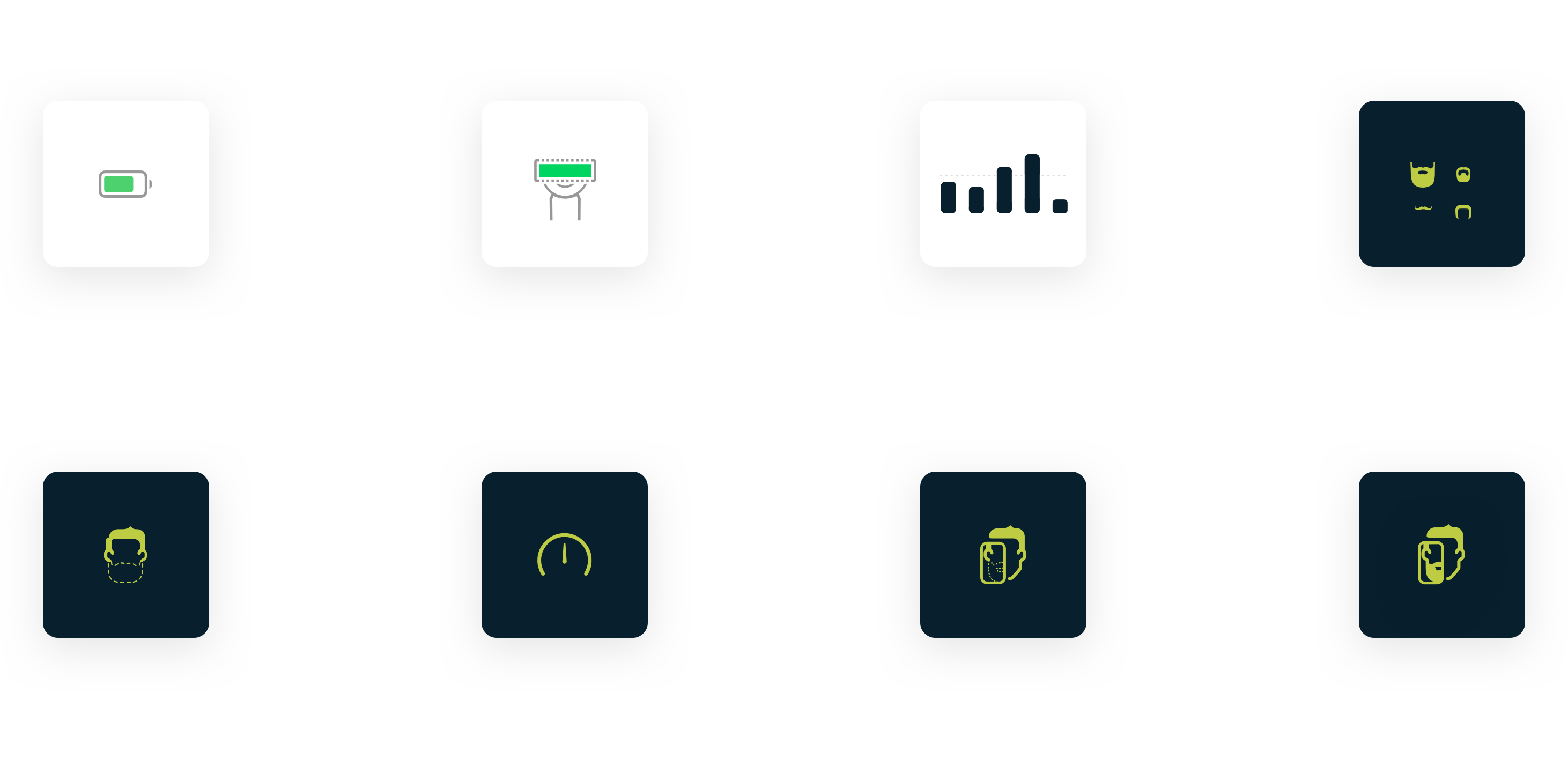 The DailyCare app does not only help you choose and shave your favorite beard style, it also monitors the speed of your shave and keeps track of all your sessions history in order to help you improve your shaving habits.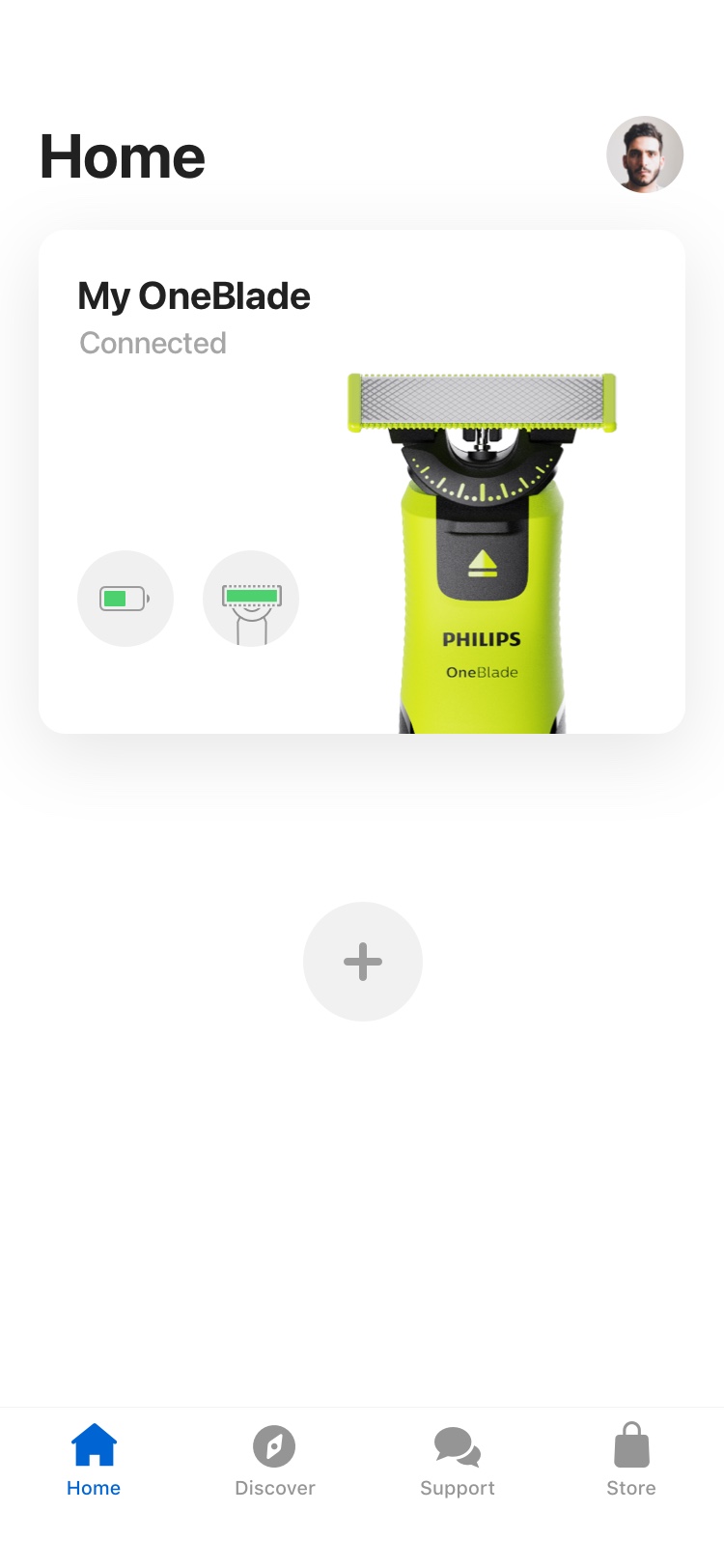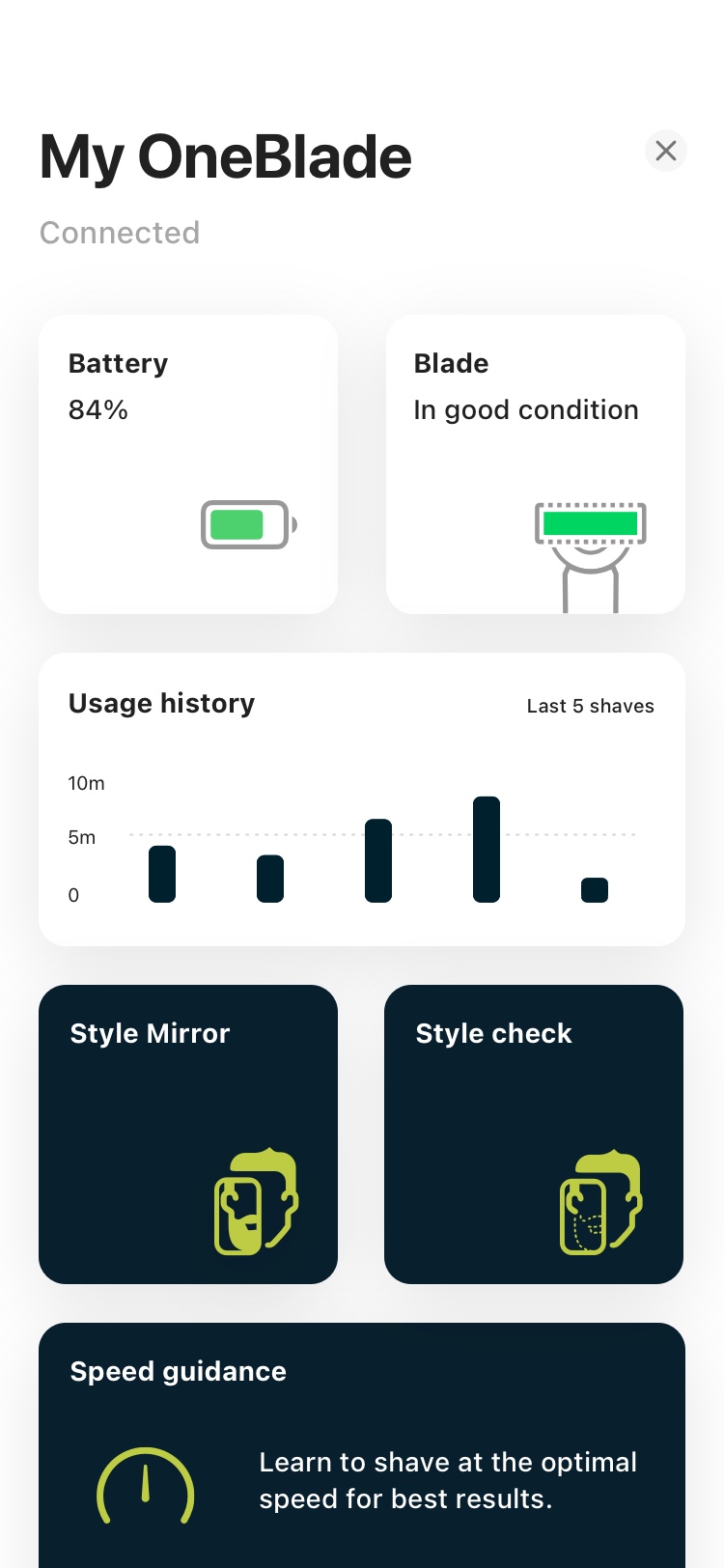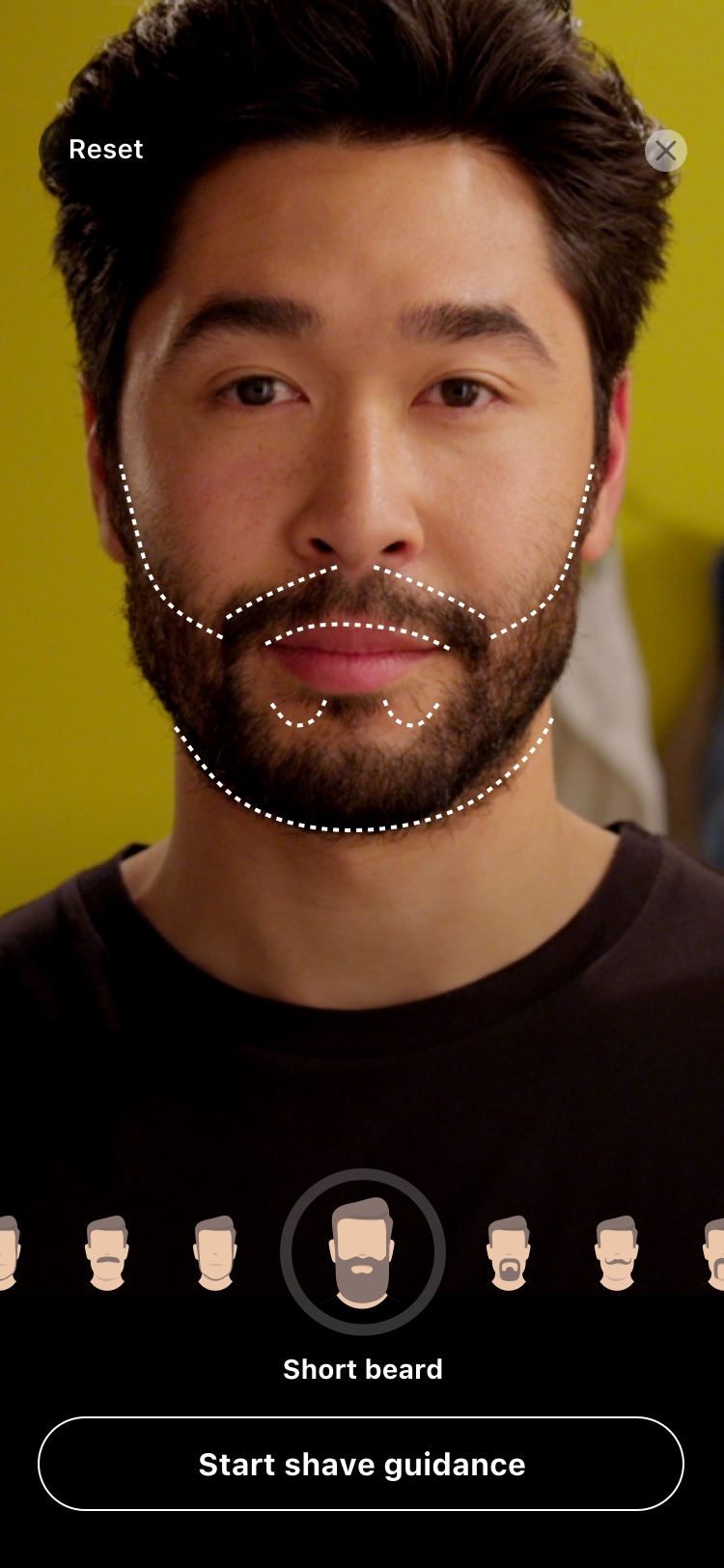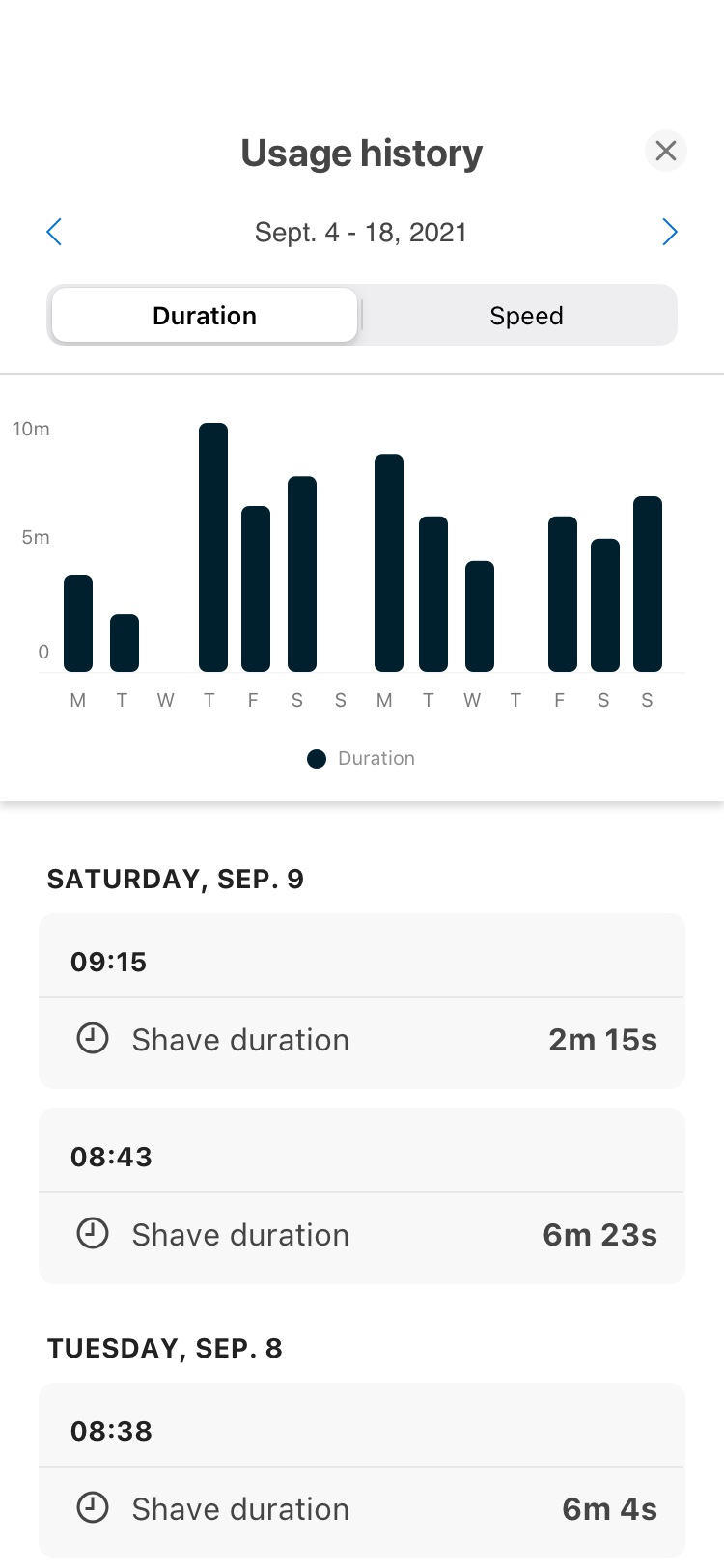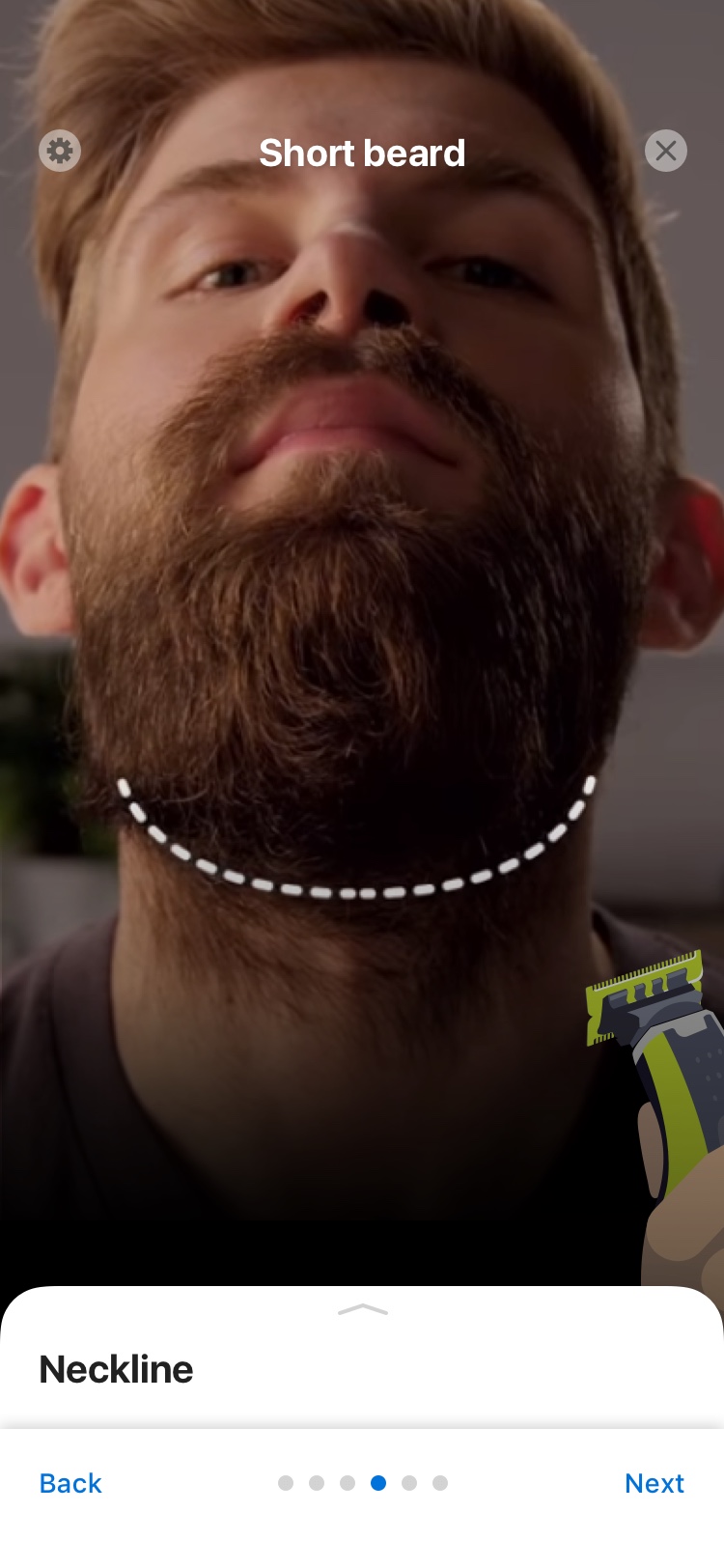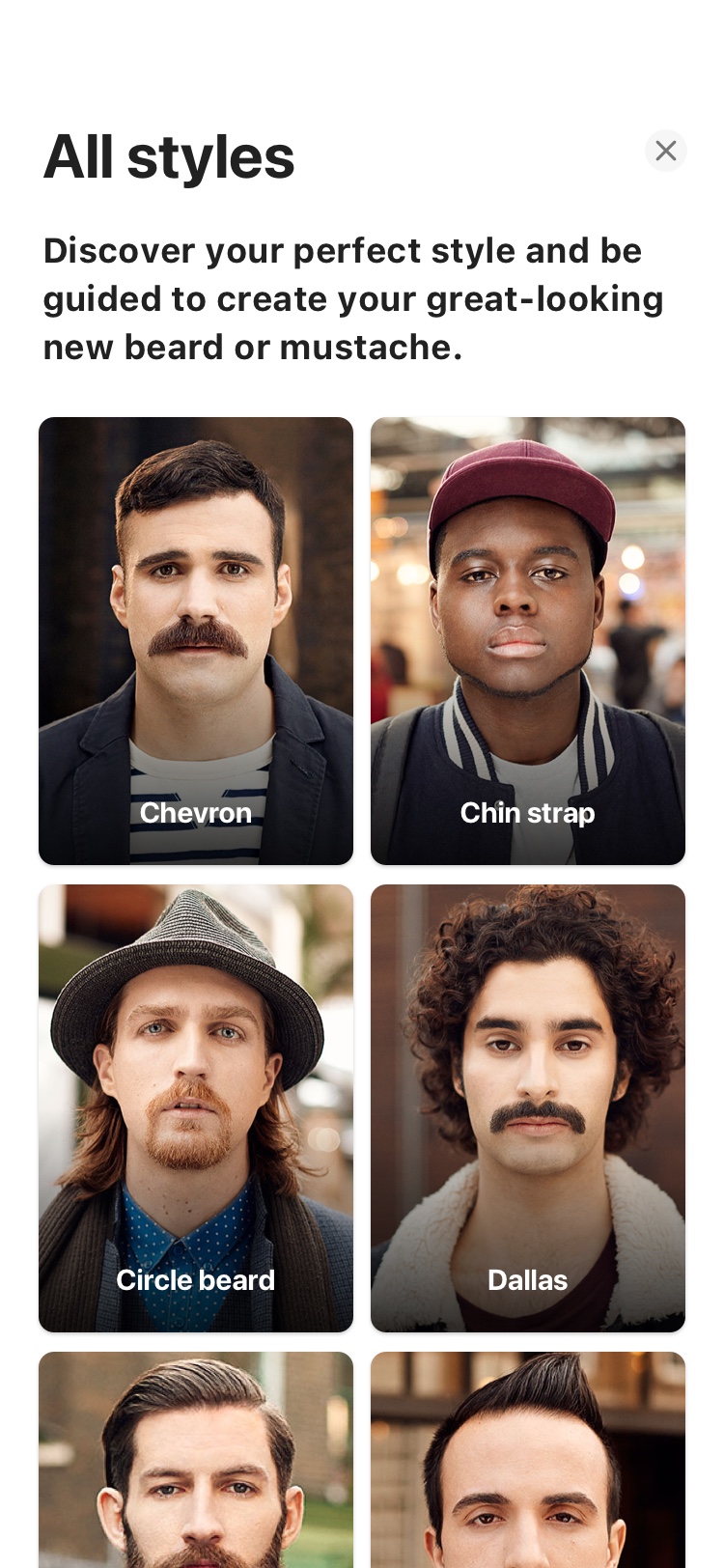 ---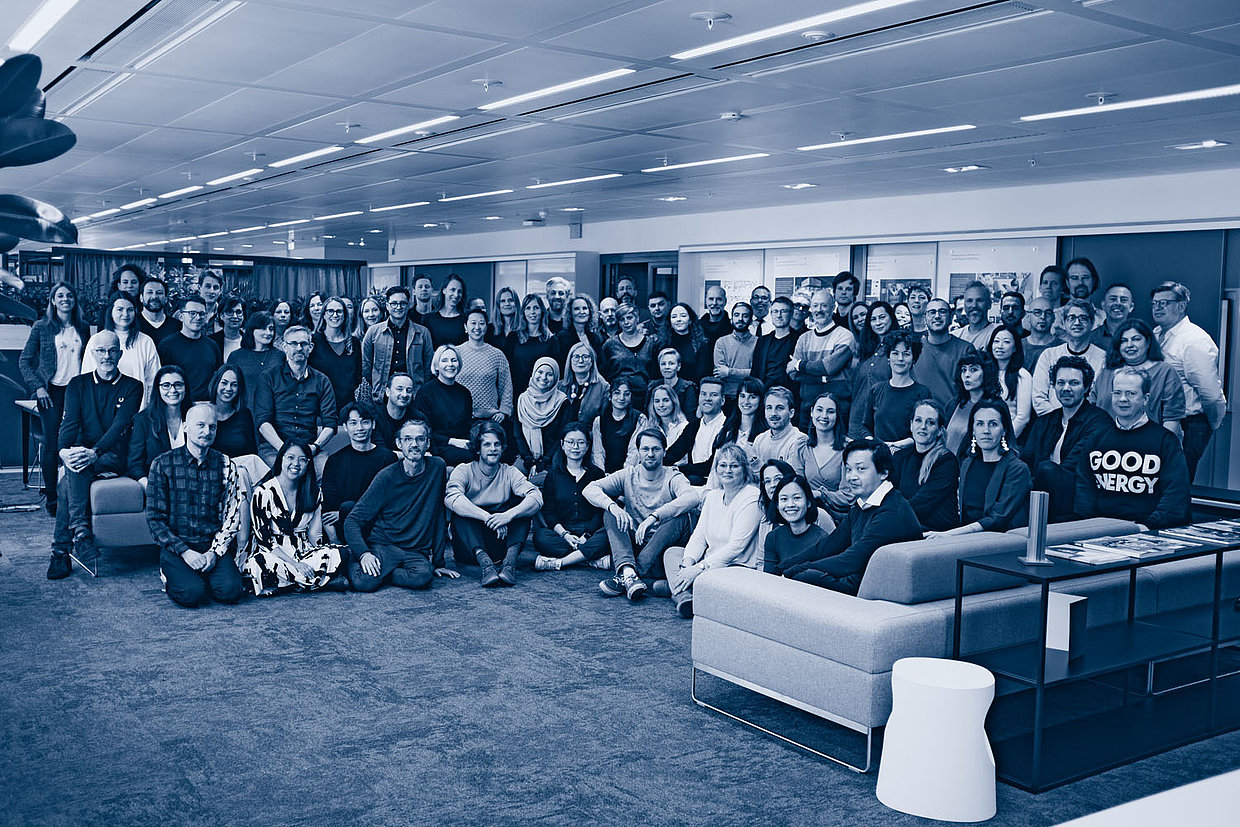 Awards

Winner Red dot award 2022

Design team of the year
---
Up next